Amazing: Check out the Photographs General Erwin Rommel Took of World War II
A piece of history.
The name Field Marshal Erwin Rommel—associated with tank warfare in Europe and North Africa during World War II—might conjure up mental images of the famous German general riding in a panzer, reviewing maps, or commanding battles. What one might not imagine is that in the midst of commanding frontline troops, Rommel toted a camera and wielded a lens with artistic imagination and precision amid gunshots and shell bursts. In fact, he created thousands of striking wartime photographs prior to his death in 1944.
Rommel's photography shows that the field marshal had an eye for irony, great attention to detail, an attraction to flowers, and a daring streak—he often tempted mortal danger to snap dramatic action pictures during battles. He was also keenly interested in his fellow soldiers. An overwhelming majority of Rommel's photographs document simple and poignant moments in the everyday lives of his men—as well as their final resting places. Rommel went out of his way to photograph the makeshift battlefield graves of soldiers who fought alongside him and under his command. Rommel's photography included images he wished to publish as documentation of his campaigns as well as many private mementos. He labeled many of his pictures with handwritten captions.
Rommel took the majority of his wartime pictures during his campaigns between 1940 and 1942, although he took some during his command of Army Group B and the fortifying of the Normandy coastline in 1944. His life was brought to an abrupt end several months after the successful Allied invasion of Europe on D-Day. It is interesting to note that the photographs taken during the early stages of the war number in the thousands. However, as the tide turned against the Germans, Rommel became disillusioned and focused solely on his command duties as well as on his own growing discontent with Nazi leadership. As a result, the photographs he took during the last year of his life were strictly for military purposes—lacking the élan and spontaneity that characterizes his earlier work.
Rommel used a Leica camera for much of his photography. Some of his early wartime photographs, particularly from his 1940 campaign in Belgium and France, were taken using a different camera.
Since photography was a passion for Rommel for many years preceding the war, he owned many lenses, camera attachments, and other photography equipment. According to his son Manfred, Rommel's camera equipment was stolen by American GIs, who looted their rural home in 1945. In addition, Rommel's wartime photography collection was carted off by two American counterintelligence officers, who discovered it in a trunk during a search of the house. They provided the Rommel family with a receipt for the confiscated material. However, the family later was unable to locate the officers or discover the whereabouts of the pictures.
I discovered the obscure photograph collection in the National Archives and Records Administration (NARA) in Washington, D.C., while I was a teenager in high school doing research for a book. Afterward, I spent several years doing research on Rommel and his photos and embarked on a mission to digitally restore the pictures, which were badly damaged. My project continued throughout my college years. During that time, I wrote a letter to Manfred Rommel to inform him about the location of his father's photo collection at NARA, in case he was unaware. I sent Manfred copies of some of his father's photographs along with my letter. Manfred wrote back to me, confirming that it indeed was his father's photography. He also provided me with information about a museum in Germany where I could donate the photos to be kept with the rest of his father's estate. At the time of his letter, Manfred was suffering from a long illness and passed away in 2013.   
My senior honor's thesis at the University of South Florida focused on my restoration work with the Rommel photos. The work evolved into a book series called Erwin Rommel: Photographer, the first volume of which was published in 2015.
I moved to Germany in December 2016 after taking a job there as a foreign correspondent for a wire service. The following spring, I contacted the museum Manfred had written to me about, the Haus der Geschichte in Baden Württemberg, and arranged to meet with the museum's staff to show them the photographs I had digitally restored. The archivists recognized immediately that the photos were taken by Rommel. They informed me that the photos I had brought matched reels of negatives that had been inside Rommel's home, and were then in their possession. However, their reels were few and incomplete. The photos I had provided the missing pieces.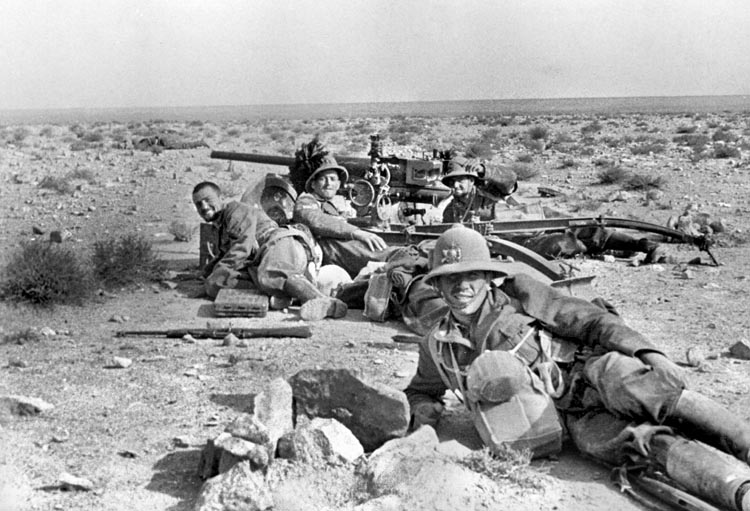 The archivists were completely astonished to behold the images. Rommel's photographs had not been seen in Germany since before the end of the war, when a pair of American Army officers hauled away a large trunk across the gravel driveway of his home in Herrlingen in 1945. It had been 72 years since the pictures had vanished without a trace. There was an atmosphere of shock and anticipation in the museum when these images resurfaced.
The archivists were particularly fascinated by the photos Rommel took of North Africa. They informed me that photos from behind German lines in North Africa are extremely rare in Germany. They were also excited to see Rommel's color pictures. They did not even know that Rommel's color photography existed. 
I donated electronic copies of Rommel's photography that I had digitally restored to the Haus der Geschichte Museum photo archive in 2017, in addition to my research notes in the hope that the photos would be of educational use to any Germans who wished to view them. The images were reunited with those that had been left behind at Rommel's home and were to be kept at the museum with his other remaining personal belongings.
Studying Rommel's photography, I identified patterns in his work and several key themes in which he showed special visual interest. Some of these reflect his interests as a professional soldier and a general, such as those depicting troop maneuvers, fortifications, and action shots during battles. Other images reveal Rommel's personal quirks. No matter what the subject matter, all of the images contain distinct idiosyncrasies that appear like fingerprints in all of Rommel's images.
As a photographer, the field marshal was quite meticulous. Although he snapped most of his photographs spontaneously while leading his lightning-fast military advances, he somehow managed to create quick images with measured, mathematical precision. For example, Rommel's focal objects always tend to be perfectly centered within the frame. Lines also always appear measured and balanced in shots in geometrically even compositions. For many photographers, such precision is difficult to achieve without practice and tends to be difficult to pull off when taking snaps on the run. Rommel, however, was both fast and exacting. Precision was a reflex for him when he composed his shots.
Rommel had an eye for drama and was drawn to overpowering shadows, stark light, and dominating lines. He often took larger-than-life images of machines, tanks, and vehicles. He also captured dramatic images of nature, knife-like sand dunes, steep craggy cliffs, and massive sandstorms. He liked to photograph people in the midst of activity; rarely are his human subjects idle or completely at leisure.
One of the most interesting aspects of Rommel's photography was his attention to contrast and irony. When exploring areas around him, particularly in the aftermath of a battle, Rommel noticed things in his environment that created ironic contrasts or that were amiss. He would snap a single picture of these haunting or bewildering scenes as if making a note. Here is a French soldier retreating sullenly before a charging statue of Napoleon in Cherbourg. A German soldier in North Africa sits alertly with binoculars on a broken-down vehicle. A classical statue poses prettily at the end of a street beside a row of parked military vehicles. Understated ironies such as these frequently appeared in Rommel's lens.
Perhaps Rommel's most haunting composition style—one that seems to have been his favorite—was to capture lone human figures against vast or overpowering backdrops. In another kind of contrast, Rommel liked to capture images of small human figures, either isolated or diminutive in the frame, against overwhelming backgrounds: for example, lone German soldiers walking across wide, open spaces being totally dwarfed by nature or advancing tanks. These pictures portray the individual as a tiny speck in a world filled with motion, peril, or emptiness. The images often create a sense of loneliness and void. They give the viewer some kind of insight into Rommel's psyche. Why, out of the many diverse approaches to photo composition available to him, did this methodical photographer choose to cast human figures in such a desolate, remote light? The answer to that question is something for observers of Rommel's photos to theorize.